Welcome to Art by Amy Provonchee!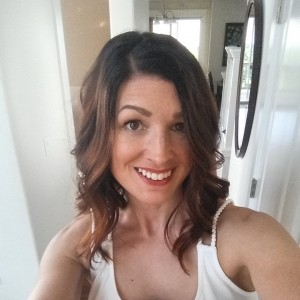 My goal is to provide you with a high level of customer satisfaction, and I will do my best to ship your items to you in a timely manner with full communication of tracking number and expected arrival date. I hope you will enjoy your original piece of art for years to come!
I love to create custom orders.  My favorite creations are the ones I've made specifically to fit my own decor, so I fully understand if the colors or feel of a painting doesn't strike you–I love to help transfer the pictures in your head to canvas.  If you love something in my gallery but it doesn't quite fit your color or size needs, I will happily create something similar (no art is EVER the same!) that will better match your decor and space requirements.
The purpose of art is washing the dust of daily life off our souls.–Pablo Picasso
ABOUT THE ARTIST:
Amy Provonchee was raised in the Portland, Oregon area, where she now lives with her husband and three children. Though she is through and through a local artist, her art show the influence of time spent in the museums and galleries of Europe. Like the Impressionists, she is fond of floral and pastoral imagery, but she favors an expressionistic approach to paint, applying it in thick layers and leaving behind evidence of her brushstrokes.
Often intense in pigmentation and energetic in craft, Provonchee's paintings showcase a style that is fundamentally playful, an improvised conversation between painter and subject–whether the painting depicts a bright-hued still life or a more somber figure whose likeness has been stripped to its fundaments.
TESTIMONIALS:
Art, especially original fine art, is a big decision.  It's important that the art piece fits your personality, and the personality of your home.  This is why I work so closely with my customers to provide EXACTLY what they are looking for.  Your unique piece of original artwork will last a lifetime, and it's feels good to be reassured by past clients that the artwork received by Art By Amy Provonchee has met their needs.  Just a few reviews from previous customers at Art By Amy Provonchee:
I received a painting by Amy as a gift. It is my favorite piece of art. Her paintings are full of beauty and whimsy. –Jessie C.

I own a painting by Amy, and I love it to pieces! –Erin P.

This is a beautiful painting created by Amy for our master bedroom. The colors and textures are exquisite. I enjoy looking at it everyday. –Tamee A.

Amazing and gorgeous abstract position of Chicago, the city I love. The attention to details is incredible as Chicago has so many architecturally unique buildings. Not one alike. I couldn't be happier with it and I'd love to own a couple more pieces down the road! –Amber T.

Words can't describe how amazing the color and the texture of this Portland city scene artwork is. –Jill S.
          Find the unique fine art piece that best suits your home at www.artbyamyp.com!
**All images are under copyright protection. Any unauthorized reproduction is expressly prohibited. Sale of an item does NOT include sale of copyright.